It's almost that time of the year again when we can look forward to the warm season kicking away the gloom and coldness (at least we're getting there, here in Berlin).
It's no secret that email anxiety is a real thing. If you have experienced any of the following…
Guilty of the fact you left emails unanswered for way too long
Annoyed because you don't know what can be done after you receive an email
Frustrated because you have no idea how to prioritize incoming emails from different departments, clients, projects…
…then there's no better time to sweep away all your email worries! To kickstart this spring season, our team has put together the most complete and actionable guide on how to clean up your email inbox. We even added six effective organizing habits that you can instantly adopt to curb all your email woes…
The time is now to declutter and spring clean your inbox
By completing this guide, you will have:
A freshly organized and downsized inbox 📭
An efficiently downscaled folder system 🗂
A healthier mindset and relationship with emails 💌
…and 6 new organizing habits you can start right now, today 🙌
The importance of tidying up your digital space
While many of us begin spring cleaning to organize our closets and to remove clutter, this is a friendly nudge to also give attention to your digital space – especially your email inbox!
In fact, studies have found that digital clutter can hinder your productivity just like a messy office does. Just like how you should respect your physical belongings and space, cleaning and tidying up your digital space is the key to peace of mind.
Grab your mops and sponges (…or your delete button) – here are 7 steps to give your inbox a fresh new start:
1. Move all (1,974,039… of them) your emails into one organizing folder
It's normal to feel overwhelmed by an inbox full of unread and 'waiting to be answered' emails when you're trying to give it a spring clean.
So the first step is simple: start fresh. Drag and drop everything to a folder where you can then sort out the mess. That way any incoming emails during your clean up will not interrupt your process.
2. Picture your ideal inbox – then go through the cleaning in one shot
The focus of tidying up is not to define what you want to get rid of, but what you would like to keep.
First, picture your ideal inbox: what kind of emails will you be keeping, and what do you find important to you? Then, imagine the peace of mind and the relief of stress that come naturally afterwards.
Holding onto this thought, commit to the cleaning in one go. The key to successfully cleaning up your inbox is to complete this in one shot and not wait until you feel like picking up on the task again – because let's face it: it's now or it's not going to happen. 🤷‍♀️
3. Ask the '5-year question'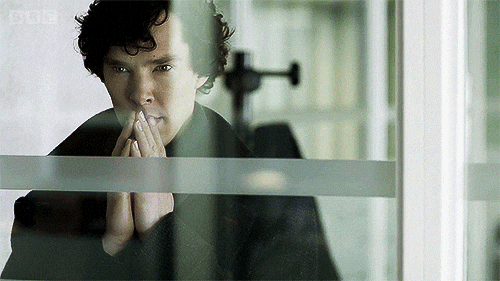 The '5-year question' encourages you to think deeper into your relationship with emails, and the values they bring to moving forward your goals.
Ask yourself the following question:
'When was the last time I needed an email that was 5 years old?'
If your answer is 'never', continue to lower it to '4 years', '2 years'…until you reach a time range of emails you're comfortable with storing, and knowing that they serve a purpose in your current work/life.
The answer can be different depending the role of email in your daily job, but the next step is simple: take a bold, confident move – and delete/archive everything that is before this time range.
The focus of cleaning up your inbox is not to define which emails you want to delete, but which ones you would like to keep.
4. Trim down your email folder system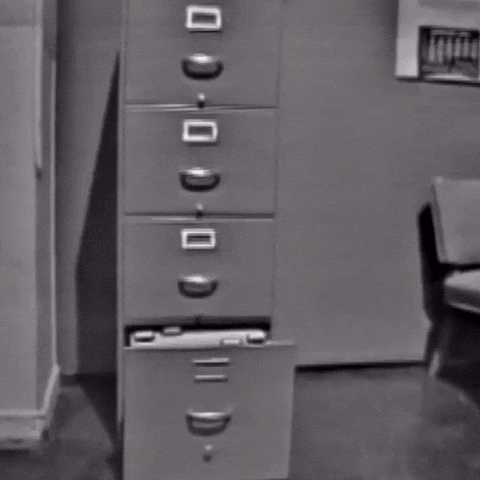 'Out of sight, out of mind' is a famous saying that can easily go wrong when it comes to organizing your emails:
The more layered and complicated your folder system is, the more hidden spaces you are creating to bury emails you should simply delete. Chances are once you moved an email into folder, there's a very low chance you'll ever remember it again.

This article from Fast Company sums up the only 5 email folders you need. To keep your inbox manageable, keep your filing system as minimal and simple as possible, and remove:

Folders within folders that can be easily merged
Folders for email topics (meetings, individual projects..)
5. Pick 1-2 email keywords that you can go through as a whole
Instead of deleting emails without a clear target, an easier and more effective strategy is to start little-by-little. Some common types of email we all receive and manage are: internal emails, automated reminders, calendar invites, reminders, sales, product offers…
To break down the cleaning process, you can target one or two common keywords, sender address, names… and filter them in search.
For example, start with the following:
A no-reply email address
"Download Link"
"Sale"
"Reminder"
"Invite"
"Release"
"Update"
"Automatic"
This method makes sure you can go through the same type of emails in smaller batches and deal with them systematically.
6. Look for newsletters you have been continuously ignoring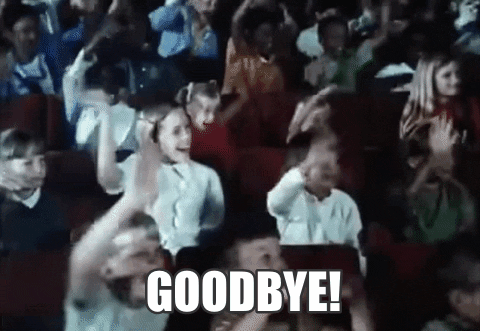 The monthly digest that sends you a list of dreadful news articles that don't spark joy; the count-down webinar reminders from agencies you don't recall signing up for; even worse, those weekly offer emails you're receiving in exchange for a free shipping coupon code…
Simply put: most of us have no idea how many newsletters we're subscribed to.
From your most recent emails, look for a few newsletters that you have been ignoring for a while. Ask yourself the ultimate Marie Kondo question: do they spark joy?
More importantly, do they offer value that works towards your goal and vision?
If the answer is no, give your silent gratitude (or not, if you never asked to receive them) and unsubscribe them in batch.
💡Mailbutler's Tip
Tools such as Unroll.me (though currently unavailable in EA regions due to GDPR) can help you unsubscribe from multiple email lists at once. If you don't feel like giving away your account access, we also recommend a popular feature of Mailbutler, the Unsubscribe tool:
This feature identifies all newsletters you are subscribed to in your inbox and lets you easily opt out in one click. Unsubscribe is a free feature exclusively in Mailbutler's extension for Apple Mail.
7. Go through your unread emails from the bottom: delete or archive those you won't (or can't) take action anymore.
Do you want to make a change in your relationship with emails? Begin by confronting the unattended ones!
The reason why we're still keeping unread emails lingering around is simple: we don't know what to do with them.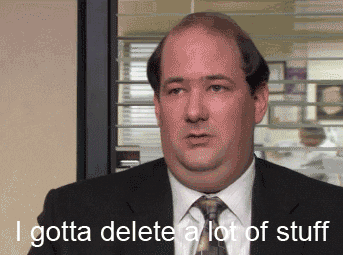 Email struggle is real: we've all procrastinated on replying to an email, or panicked because we completely forgot to follow up after weeks have passed by. What we shouldn't do is continue fostering this avoidance.
Start from bottom (oldest) to the top of your unread emails. If this consists of emails you have forgotten from years ago, don't panick – realize that it's highly unlikely your contact is still expecting a reply at this point. Take a deep breath, remove them and let go of your email guilt!
8. Finally, go through your read emails from the bottom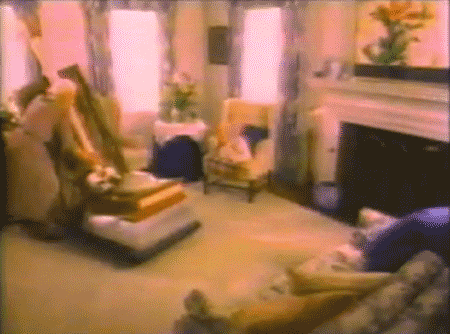 The final step to cleaning up your email inbox is to tackle the remaining read emails.
Every glance at an unread email drains a bit more energy out of our day. But every glance at a read and ignored email means we are enabling the habit of letting emails to clog up our digital space.
These questions let you evaluate the relevance of the emails to your current work and life:
Is this an email that belongs to one of my folders, thus can be moved?
Is this an email I've already replied to, thus can be archived/deleted?
Has this email been unattended for so long that there's no point to react now, thus can be archived/deleted?
Has this email already served its purpose, thus can be archived/deleted?
If the answer is 'yes' to all of them – go ahead and clear them out!
Now that you've given your inbox a scrub n' clean, the next question you might have is: what about the new emails? Am I simply going to repeat this process when the inbox number piles up to another unbearable, frustrating high?
(Part 2) 6 organizing habits to help you maintain a clear inbox so you won't get overwhelmed – ever again
Thankfully we're not here to offer quick and short term fixes to inbox management. In fact, the cleaning process is just half way to your success.
In part 2, we're sharing 6 effective habits that anyone can adopt today to maintain an organized inbox.
1. Turn incoming emails into tasks
Difficulty: ⭐️⭐️⭐️

Emails crave our attention with no consideration to your unique work routine. Just like every other forms of distractions, it's important that we don't react to incoming emails in a passive manner.
One of the most important habits in maintaining a tidy inbox is to react accordingly by turning emails into actions on your to-do list.
Each time you receive an email that requires any form of next steps that can't be done on the spot:
Scheduling an event
Reviewing a document
Replying later and CC'ing a colleague
Making a phone call
…
Don't let them lay around. Instead, add these reminders to your calendar or to-do list, then archive the original email if you can.
If you want to further streamline the link between your inbox and task management, a feature of Mailbutler we frequently use to stay on top of our to-do list is Email to Tasks:
We previously shared a complete guide and workflow using Inbox Zero and Getting Things Done (GTD) strategies to help you decide what to do with each incoming email. You can download and print the flowchart out if you need additional reminder: Check it out here.
2. Set up email rules that automatically filter your emails
Difficulty: ⭐️⭐️⭐️

Another common problem is not knowing how to prioritize on incoming emails. Setting up filter/labels can help you identify emails that should catch your eye – and attention – more than everything else.

For example if you work in sales or PR, it might be a good idea to set up a list of your most important clients and contacts so that incoming emails have a different color or look.
3. Think twice before signing up for something new
Difficulty: ⭐️

The next time you decide to give away your email address in exchange for something free, think twice about what it means. You are potentially opting in for emails that you have no time to read, and do not contribute towards your goals.

Before filling in your email address for anything, ask yourself:
Does this newsletter/email list offer something that helps me work towards my goal?
Does the company/service provide something that aligns with my goal and vision?
If the answer to both is 'no', why let their emails fill up your precious time and inbox space?
4. Set limits to how much time you spend in your inbox
Difficulty: ⭐️⭐️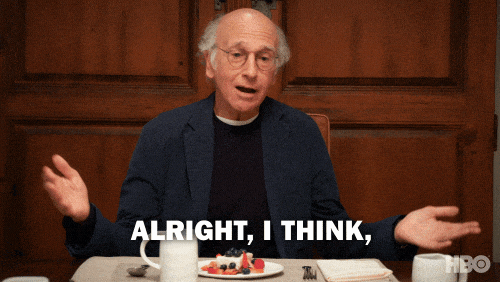 Checking emails mindlessly can give us a false sense of 'empty productivity' and busy-ness. Instead, we encourage you to set up healthy boundaries that gives you enough freedom in managing every aspect of your work tasks. Tracking apps and tools such as Timing and Timeular can also help you understand your usage and time spent checking your emails.
This great article from Ink+Volt lists out the importance of time-blocking for any kind of daily tasks. Instead of checking emails as they arrive every other minute at your door, try booking hours in your calendar to manage emails in batch. It's also important to turn off email notifications when you're not checking them.
Difficulty: ⭐️
Mailbutler is a free plug-in for Apple Mail, Gmail and Outlook that lets you control when you want to send an email in the future and when to follow-up if you have not received a reply after X days. Instead of leaving an email in your inbox just to remind yourself, Mailbutler lets you smartly schedule emails at times that are the easiest for you. The follow-up feature reminds you to get back to your contacts at the perfect time.
6. Treat email like it's now (for 2 minutes) … or later
Difficulty: ⭐️⭐️⭐️

Not everyone is ready to kickstart a full-fledge GTD workflow in their busy inbox (even though we really suggest you give it a go), but there's a general rule of thumb that you can make incredible use of right now to improve the way your emails are handled.

It goes like this:

For every incoming email, ask yourself if you can complete this under 2 minutes?

If the answer is yes, complete it immediately; otherwise, put it to your task manager or snooze it for later.

This great article by Asian Efficiency explains the power of 2-minute rule. While Gmail provides Snooze as a native feature, there are other ways you can achieve this in other email apps. If you are using Apple Mail or Outlook Mailbutler adds this powerful inbox-taming feature to your inbox:

Snooze allows you to temporarily remove emails from your inbox until you're ready to handle them later. You can even define working hours so that Mailbutler snoozes emails until your next working day.
Ready to kickstart your spring clean & fresh with a clear inbox? 📭
If you find this guide useful, help a colleague/friend out by sharing or retweeting this guide with them! What are your secrets and best habits in keeping your inbox organized? Let us know in the comments or on social. Happy cleaning! 🧹
---
Mailbutler is a powerful productivity extension for Apple Mail, Outlook and Gmail that helps professionals and teams email smarter to get more meaningful work done. Get started today for free.